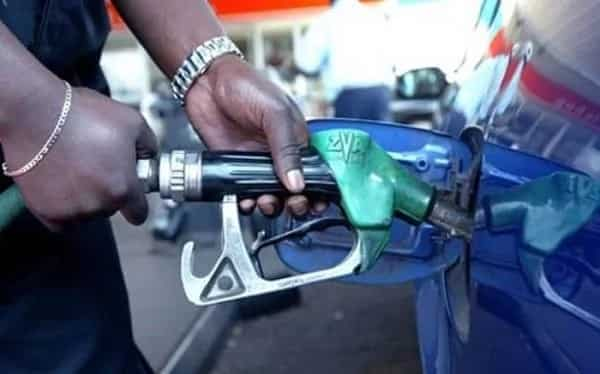 We all know that the figures don't add up, and the challenge is how to ensure the people are not continually and mercilessly ripped off especially in a 'deregulated' market where a few entities (oligopoly) will control everything and determine what prices they wish to sell to the vast majority.
Every presidential candidate in the recently concluded presidential election – save probably for Omoyele Sowore – promised to remove Nigeria's overhanging fuel subsidy, which takes anything between N4 trillion to N6 trillion of the country's lean resources every year. We all know that the figures don't add up, and the challenge is how to ensure the people are not continually and mercilessly ripped off especially in a 'deregulated' market where a few entities (oligopoly) will control everything and determine what prices they wish to sell to the vast majority.
'DEREGULATION' IS BETTER REGULATION
We usually get concepts wrong in Nigeria.  Therefore it must be said quickly that what is known worldwide as 'deregulation', actually means better regulation without the unholy interference of corruption or collusion, or the exploitation of consumers by capitalists. With our inability to show some grit with regards to controlling the market today, the new government will have to show that it is different from Day One. Can we rein in our regulators to do the right thing and face their work professionally? Is the average Nigerian not always scheming to get a leg up on everybody else? Are we going to import new people from planet Mars to replace those Nigerians in our regulatory agencies – many of whom have been implicated in almost all of the past scandals in the industry? How do we check collusion among the few big players who will naturally dominate the industry? Cartelization is a clear and present danger – if not outright monopolies (if big players move to acquire every competition so as to solely dictate price and market direction). How do we prevent the exploitation of poor Nigerians whose incomes are not catching up with inflationary trends at all?
LESSONS FROM 2011 AND NIGERIA'S FUNNY STATISTICS
These questions are very important to consider, beyond the statements by candidates – and especially President-Elect Bola Tinubu – to remove subsidies no matter what happens. We have to carefully consider the situation, and refused to be pushed down the cliff by multilateral agencies who have insisted over time that fuel subsidies – and multiple exchange rates – are Nigeria's biggest problems. Admittedly, the lack of accountability is a sad fact around these issues. In 2011 Nigeria was ripped off in the N2.3 trillion subsidy scam, for which few or no entities have paid any consequences. Many of those implicated continue to operate in the sector and a few of them may have received national honors. Today, we are dealing with much larger figures as a result of naira devaluation and the usual shenanigans in the sector. I have not added population growth and economic expansion – which should be factors – because I have cause to question our population ab initio. The recently concluded elections bear me witness. Only 24 million out of 89 million validly registered voters showed up in a keenly contested election, down from 27 million in 2019, 29 million in 2015, 39 million in 2011, 38 million in 2007 and 42 million in 2003! Is Nigeria's population reducing rather than increasing? Or are we just getting better, leaner figures as a result of better technologies deployed for our elections? And does this not imply that our population may not be anywhere near the 220 million we now bandy about? Story for another day.
Another statistical farce that concerns the oil sector has to do with the amount of petrol that they say gets stolen from Nigeria. A simple research I conducted showed that the consumption of fuel in all our neighboring countries – Chad, Niger, Cameroun and Benin (all Francophone countries) – is not up to 100,000 barrels a day, as against Nigeria's 445,000. Precisely, Cameroun uses 40,000 barrels daily, Niger 12,000, Chad 2,288, and Republic of Benin 36,000. See https://www.worldometers.info/oil/oil-consumption-by-country/.  Someone must be lying. Either Nigeria does not consume that much, or the needs of these countries are understated. Someone may argue that whatever is stolen from Nigeria goes further to two countries removed (to our neighbor's neighbors, like DR Congo, Angola, and Sudan). But the argument breaks down at that point, because some of those countries are also oil giants themselves and don't have to wait for imported fuel from Nigeria. Some of them even have functional and fully-capacitated refineries – much to the shame of Nigeria. So, the argument about smuggling is perhaps the biggest elephant in the room here. It's apparent that we are being ripped. The new government must ensure sanity in the industry. Being an oil man himself, we expect Bola Tinubu to tackle these guys.
DIESEL AND KEROSENE – TROUBLE IN DEREGULATED MARKETS
Back to the issue. The discussion of how do we proceed with this subsidy removal is very important if we look at how other deregulated fuel markets in Nigeria are doing. Diesel presently sells at between N850 and N950 per litre. Kerosene is more expensive, selling at between N1,100 and N1,400 around the country. I don't know who still buys kerosene – hopefully not our poor folks in villages and ghettos who still use stoves for cooking. JetA1 fuel used in aviation mirrors kerosene so one can only imagine what airlines are passing through. Do these prices reflect the market strictly? Note that they are much higher than obtains among our neighbors. So why are these products more expensive in Nigeria more than elsewhere? Have we priced in our usual inefficiency, corruption and 'chua-chua'? Are final consumers having to pay for the bribery that interlace every transaction in Nigeria – especially oil and gas transactions?
So, are we prepared for a runaway petrol price at say N900? How will government manage the fallouts? How do we prevent inflation from going haywire? Should government take a more activist stand in calling sector players to try and tame price increases? What does government do when workers are no longer able to transport themselves to work? This kind of policy, when it is done elsewhere, is designed to discourage people from buying cars or even using their cars if they have one. What are the alternatives we have provided for the vast majority of Nigerians?
BOOBY TRAP
One major booby trap lurking around the corner, which most governments are sure to fall into, is the value of the naira. People (liberal economists and foreign press), look at the parallel markets rate and call another subsidy. But it's not so cut-and-dried. Indeed, many 'experts' have called on Nigerian governments to look at the FX subsidy and remove it side-by-side the petroleum subsidy. The big problem, however, is that these two subsidies are mutually exclusive. In economics, two things are mutually exclusive when they cancel each other.  THE GOVERNMENT MUST NOT DEVALUE WHILE DEREGULATING. Hold your rates firm or else the policy crashes.
In 2016, the Buhari government actually did a full and final removal of fuel subsidies when it moved prices from N87 per litre to N145 per litre. The naira rate at that point, was N199=$1 officially. The N87 was then like $0.40, which was deemed unacceptable. How could Nigeria be buying a gallon of petrol at barely $1.60 when in almighty America it sold for as high as $5.00 at that time, later receding as a result of the global economic crisis to about $2.50 in some areas of the USA. The increase to N145 was seen as brave, for we could then buy at about $0.80 (or $3.20 to the gallon). Seemed fair. Nigeria then devalued her currency to N360 = $1, sending the N145 per litre back to $0.40 – an unacceptable number. This was how the sole importer – NNPC – started racking up new subsidies, which it now called under-recovery.
SUGGESTIONS
Cut PAYE – I think President Tinubu, having been saddled with the huge responsibility and risk of removing subsidies, should hit the ground running and cut Pay-As-You-Earn tax rates across the board for anybody earning less than N1,500,000 per month (all-in plus allowances), and on a graduated basis, giving out more to low earners and less to high earners. This will require talking to the states and perhaps an approval of the National Assembly. This should also be done immediately he comes into office, so that at least the people get a head-start and every worker gets something back. However, monitoring is important because many companies just mess around with their staff, deducting taxes but not remitting. Still, this will be a good policy if states align quickly. Whatever is lost here will be recouped through saved subsidy expenditure, and higher productivity and cooperation from workers.
Cut CIT – Company Income Tax rates, presently at 30% of the profits of companies, should be cut by a third, to 20%. This will remove the excuse by many that taxes are killing companies and allow companies to employ more and also to expand. This is a very good way of expanding the economy. What will this cost government? In the year 2022, CIT collections by Federal Inland Revenue Service was N2.83 trillion. Sacrificing potentially N1 trillion to energize the economy is a good investment. However, I will suggest that the concession for zero taxes and zero VAT for all companies with turnover less than N25 million per annum be wound down. That concession came with COVID-19. We should put that era behind us. We may however wish to reduce CIT to 15% for such micro businesses.  Oil taxes, which earned N4.1 trillion out of the N10.1 trillion collected by FIRS in 2022 should be maintained as is – and should grow substantially in 2023 given the recovery of lost grounds in that sector.  The 5% tax on telecoms, which was stepped down by Minister Pantami may be revisited because it will be relatively painless and easy to administer. Lastly, Nigeria needs to institute a system by which ALL companies self-assess for taxes compulsorily, so long as they generate turnover. Banks are not to run accounts for companies with no yearly tax clearance – even if it is zero or minimum taxes. Whatever is sacrificed to prime the economy and reduce the impact of subsidy removal will be recovered tenfold.
Focus on rail and metro transportation. The USA expanded into the 'continent' it is today because of the investment in rail systems – largely by private individuals like Commodore Vanderbilt as well as Andrew Carnegie. These businessmen were granted incredible amounts of land concessions for their efforts such that between 1850 and 1945, 10% of all the land in the US was granted to rail companies. It was recorded that as the US expanded west after securing the purchase of Louisiana and Florida from the French and Spanish, rail companies were encouraged to keep going through precarious Indian territories. Also, in 1850 and several decades after, anyone who was brave enough to settle west (especially Oregon), was granted 320 acres of land. Couples were granted 640 acres. This is how countries explode. As Nigeria grapples with subsidy removal and its difficult aftermaths, there is a need to invest in the rail system nationwide, and to consider how this can spur the explosion of commerce and productive activities in Nigeria – as it happened elsewhere. This is apart from the fact that it makes life much cheaper for folks, and vehicular traffic will thus reduce, thereby reducing our fuel import requirement – in any. We also hope Dangote and other modular refineries kick in on time.
All states to partner with private sector on local transportation – Beyond rail systems and metros in every state capitals (projects which the central government must visibly encourage and promote, state government should do more for transportation of their people in their urban areas. I would suggest we watch how adequate our private sector investments in inter-state or intercity will be under this new regime where they will also increase fares. But for intracity movement, states are encouraged to emulate Lagos State by investing in large buses that convey people around. States with other endowments, such as water transportation should also use them. Since we are thinking about integrated transport systems, the airports that are springing up everywhere will be part of the solution – as they at least take care of the well-to-do in society. Air fares are expected to remain stable since it is already market-determined. The private sector has a big role to play in the transportation sector. And there is money to be made. The more players, the better as some balance can be achieved on price increases.
Manage inflation but don't set prices – Now, we run a semblance of market economy in Nigeria and prices are determined by the interaction of demand and supply. That is the ideal state of things. In reality… markets are imperfect. And some powerful people in any market seem to know a lot more about that market – as well as upcoming event that will shape market direction – than the majority. This is called information asymmetry. This can happen legitimately. But in a country like ours, there are insider information and a lot of insider trading that goes unpunished. In fact, I cannot remember the last time anyone was convicted for insider trading in any market in Nigeria, save for those guys busted in the 2009 stock market manipulation scandal and subsequent crash. This means that with the likelihood of price increased that will come with fuel subsidy removal, not all of the inflation will be due to strict interaction of market forces. Many Nigerians will try and exploit the gaps, the lacuna, and take advantage of the vast majority of people. Government must use all its powers to protect the masses – including sanctioning, moral suasion, and market monitoring on a real time basis. As it pertains to crude oil and related products, in 2011 the House of Representations had to obtain the Lloyds Register to find out that since-decommissioned ships were claimed to have supplied premium motor spirits to Nigeria. There exists a lot of pranks in that sector, which must be curbed. The current template for price determination by Nigerian regulators – in my view – gives too much leeway for profits to suppliers. The people must not be thrown into the fangs of angry wolves.
What to do with refineries? – Many Nigerians believe that government has to bring back the refineries at Port Harcourt, Kaduna and Warri. I have however since lost faith in our ability to run any refineries. So, except we can devise some arrangements with private sector entities to run some of them, I think the old model where civil servants run refineries (NNPC), is a dead idea. Deliberate sabotage is the biggest issue with those refineries. And today, Nigeria is more divided than ever. So, government has to walk away. And those staff who have been earning promotions for doing nothing, need to be processed out so that NNPC becomes leaner for the works ahead of her.