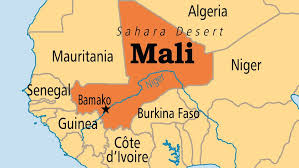 Two Mali soldiers killed in roadside bomb attack
Two Malian soldiers were killed and two were wounded by a roadside bomb, an army spokesman said Wednesday, in the latest violence to hit volatile central Mali.
The soldiers were travelling to the town of Douentza, in the central region of Mopti, on Tuesday when their vehicle struck the bomb, according to Mali army colonel Diarran Kone.
"The route we took was mined. My life was saved because I was (sitting) behind," one of the wounded troops, who declined to be named, told AFP.
Mali has been struggling to contain an Islamist insurgency that erupted in the north in 2012, and which has claimed thousands of military and civilian lives since.
Despite some 4,500 French troops in the Sahel region, plus a 13,000-strong UN peacekeeping force in Mali, the conflict has engulfed the centre of the country and spread to neighbouring Burkina Faso and Niger.
Planting bombs under well-travelled roads is a favourite tactic of jihadists operating in the Sahel.
Otherwise known as improvised explosive devices, they kill and maim scores of victims every year in Mali.
Mali's army is equipping itself with armoured vehicles in order to counter the threat, however.
Last week, it received 13 armoured vehicles provided by the European Union, out of a total batch of 46. The army also received 14 armoured vehicles from the United Arab Emirates last week, out of a total batch of 130.
(AFP)