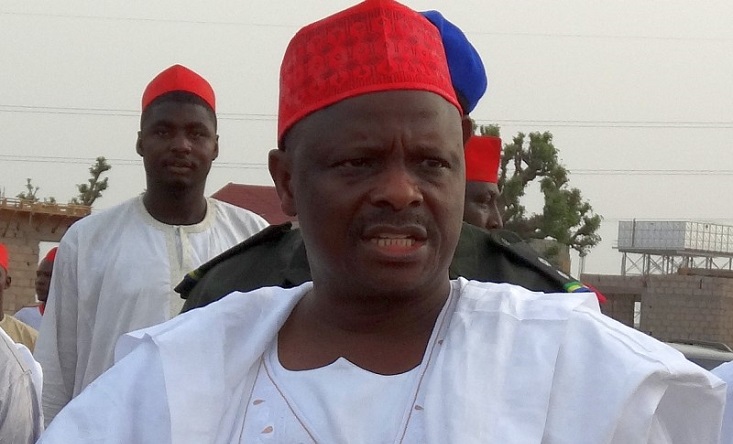 The National Legal Adviser of the New Nigeria Peoples, Robert Hon, on Wednesday restated that the party's Board of Trustees lacks the constitutional mandate to suspend the Presidential candidate of the party, Rabiu Kwankwaso.
He explained that the only competent body to suspend Kwankwaso is the National Executive Committee, which must comply, with due process.
To this extent, he described the purported suspension of Kwankwaso, as a figment of the imagination, of a non-existent BoT, who have since been dissolved.
"Kwankwaso has been and is still a Bona fide card-carrying member of the New Nigeria Peoples Party. Any faction, claiming to have suspended him is illegal, as BoT is simply an advisory organ and lacks the constitutional power to suspend or expel any member of the party," Hon said.
Hon disclosed that the party held an emergency meeting in Abuja, at the end of which all the party's stakeholders from the 37 states, including Abuja passed a vote of confidence on Kwankwaso.
"Board of Trustees, are mere Advisers and lack any power suspend or sack any member, as only the NEC is vested with the power to suspend sack," he said.
He noted further that the party hierarchy just ended a meeting attended by Senators, Governors, and stakeholders from all the 37 states, including Abuja, adding that they collectively passed a vote of confidence on Kwankwaso.
It would be recalled that the BoT suspended Kwankwaso, over alleged anti-party activities for six months.
Others suspended, include the National Working Committee of the party.
It also appointed new national officers, headed by Dr. Agbo Major as acting National Chairman and Mr Ogini Olaposi as acting National Secretary, alongside 18 others.
Also, the BoT announced the suspension of the founder of the party, Dr Boniface Aniebonam, and the National Publicity Secretary.
Meanwhile, the new acting chairman of the NNPP faction, Major Agbo, in an exclusive chat with our correspondent on Wednesday, said although Kwankwaso was absent when the decision to suspend him was taken, he insisted that his group was not losing sleep over their decision to suspend him.
He said, "No, he (Kwankwaso) wasn't present. But it should also be noted that the founder of the party was not at the meeting when he was purportedly suspended. That's the way it is.
"I took the decision pending investigation just the same thing they did to the founder. I can tell you with confidence nothing will happen to our party."